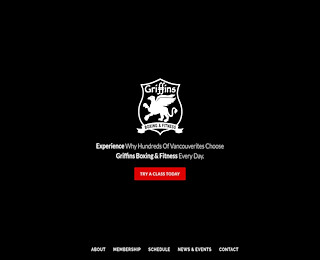 Welcome to Griffins Boxing! We are a community of joyful, competent people, ready to box and have some fun together. Our goal here is to bring some modern magic to a martial art that has been around ever since humans learned how to walk bipedally.
If you're looking for "boxing fitness near me," look no further! We offer comprehensive boxing classes for men, women, amateurs, pro wannabes, and even kids as young as five. It's never too early or too late to learn how to fight. Even more, we believe it is almost an obligation to yourself to do it.
The benefits of boxing are immense long-term:
Acquiring combat knowledge
Every respectable martial art needs to focus on real-life scenario effectiveness. The reality is – you don't know how to defend yourself without taking extensive courses on hand-to-hand combat. As an effective martial art, boxing is vastly more intricate than most people believe it to be.
Having combat knowledge is not just about learning how to punch. It also brings together notions like:
Advanced body mechanics
Proper defense and counter techniques
Energy management
Reading the opponent's movement
Use the opponent's violence, speed, and momentum against him
All these factors will cumulate to improve your understanding of combat effectiveness drastically. It will not only help you in competitive, controlled scenarios but in everyday combat situations, where you'll need to defend yourself or other people.
Significant physical enhancement
As a highly demanding sport, boxing will end up sculpting the body of your dreams. We promote healthy living, which is why, if you're looking for "boxing fitness near me," our gym is the ideal place. The physical benefits will go off the charts:
Higher levels of energy, physical and mental
Increased stamina during prolonged effort
Lower body fat
Improved muscle tone
Better agility, flexibility, and strength
More explosive power
Better body coordination and balance
All these benefits will prepare you for any unforeseen situation when these physical skills will help you come out on top. It's what makes boxing so useful as a modern self-defense martial art.
Mental and emotional strengthening
Real-life combat situations are highly stressful and emotionally disruptive. Fear is a natural emotion when faced with an imminent threat, especially when you're not used to these situations. And when emotions take over, your performance will all fly out the window. At our gym, you will learn the secrets of boxing from some of the best.
We'll teach you how to controll your emotions and focus on technique and self-defense permanently. With a clearer mind, high confidence, and a robust set of skills, there's nothing you can't do. If searching for "boxing fitness near me" has brought you to our gym, you're in good hands.
We have decades of experience in boxing, fitness, and competitive combat sports and we're ready to share all our secrets with you. Check our Griffins Boxing online schedule or call us if you want additional info about our classes! We'll be waiting for you here, at our gym, with our gloves on.
Boxing Fitness Near Me
Griffins Boxing & Fitness
6049801900
326 Esplanade E, North Vancouver, BC V7L 1A4
View Larger Map
Try a Class Today
Please note: Your privacy is very important to us. The information you provide here stays between you and us, and is for contact purposes only.